Let customers speak for us
Why Our Products?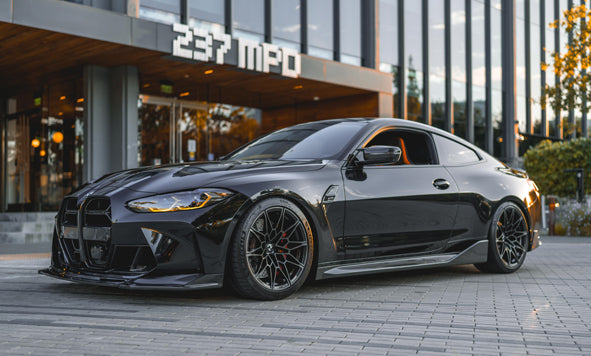 Why Shop With Us
Bimmer Plug:

Top-notch Dry / Wet Carbon Fiber Material

Fitment Guaranteed

Manufactured with an OEM Mold

Lightweight, Strong, and Durable
Others:

Low Quality Carbon Fiber Material

Bad Fitment with No Guarantee

No Mold Information

Not Upheld to a Great Standard
Global Shipping

Quality Products

Quality Products

30 Days Return
Frequently Asked Question
How did Bimmer Plug start?
Bimmer Plug was founded by passionate BMW enthusiasts who saw a need for high-quality BMW parts and accessories in the market. Our journey began with a commitment to provide fellow BMW lovers with top-notch products and exceptional service.
Where is Bimmer Plug located?
Bimmer Plug is an exclusively online e-commerce store, so we don't have a physical location. Our operations are conducted online, allowing us to serve BMW enthusiasts worldwide.
Why should I choose carbon fiber parts for my car?
Carbon fiber parts offer a winning combination of strength and lightweight construction. They can enhance your car's performance and aesthetics. Choosing carbon fiber parts can help you achieve a sleek and sporty look while maintaining optimal performance.
How can I contact your customer support?
You can easily reach our customer support team through our website's "Contact Us" page, where you can fill out a contact form with your inquiry. Alternatively, you can email us at support@bimmerplug.com or call us at +1 (408) 337-2798. We're here to assist you with any questions or concerns.
Do you provide installation services? 
While we don't offer installation services directly, many of our products are designed for at-home installation. If you need assistance or have questions about installation, our customer support team is available to help you every step of the way.